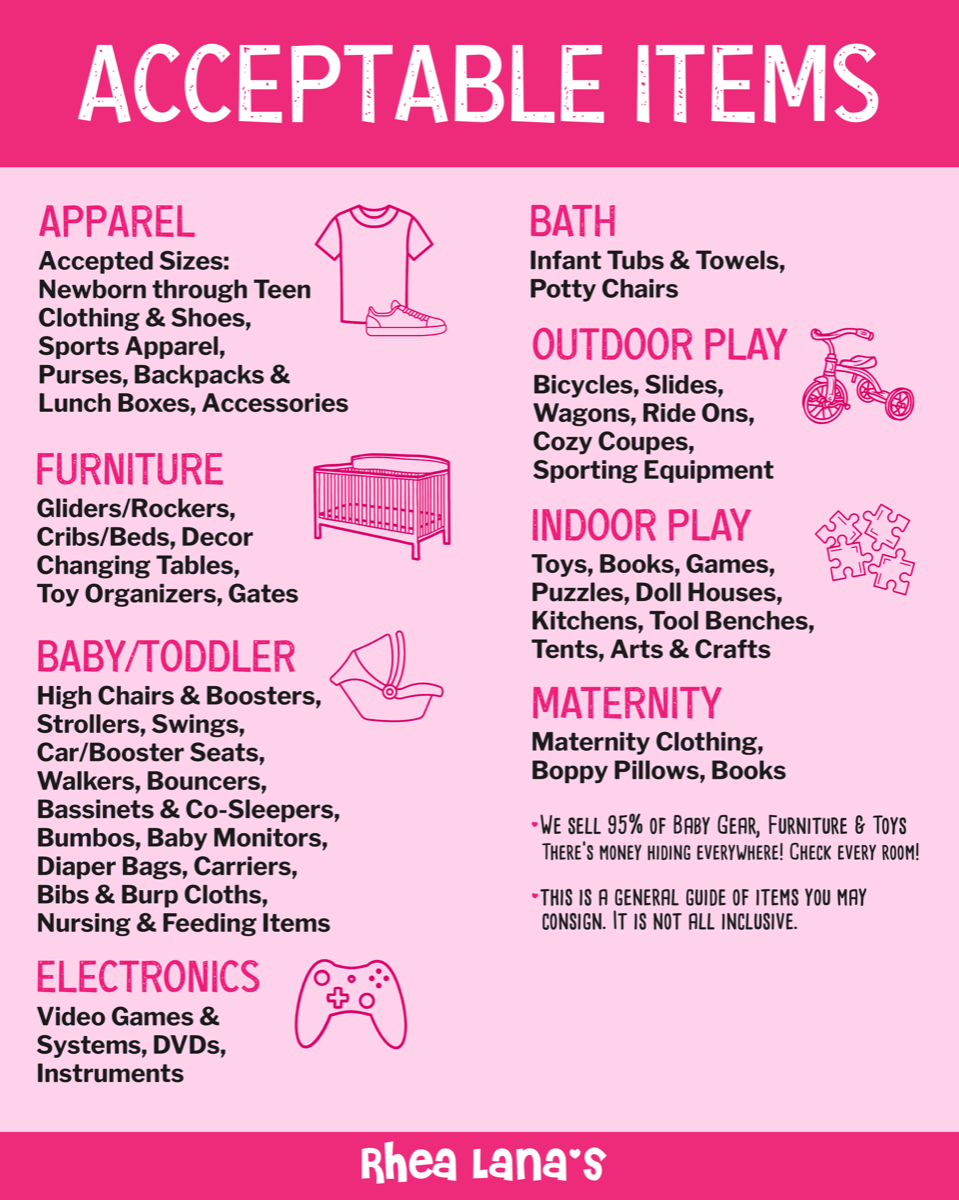 We Accept:
Boy's sizes 0-20, girl's sizes 0-16 and junior sizes 1-11 in teen styles. All must be no more than 1-2 years old, clean and odor-free.
Infant clothing - priced competitively - its abundant!
Shoes in excellent condition
Baby furniture and equipment
Nursery accessories
High quality toys, books and video games
Sports accessories
We Don't Accept:
Items must not smell like smoke!!! We are a smoke free event. We do not accept underwear or any clothing item that is stained, ripped or torn. We do not accept toys without batteries. We do not accept recalled merchandise. We do not accept bedding. We do not accept maternity clothing, nursing bras, or related items. We do not accept car seats that are past the expiration date or have been in an accident.